A baby shower is an excellent way to invite a new life into the world and help prepare the parents with everything they will need for their child. Having a child is not cheap, so some people do not have much budget to throw an elaborate baby shower. If you want to organise a baby shower and do not have much budget available, here are some tips to help you save money but still have a fantastic baby shower that the expectant parents will love.
Host Your Baby Shower At Home
Rather than going to the expense of hiring somewhere for the baby shower, you can host it at home, which can offer considerable savings. It will also be much more convenient for the expectant mother, so they will not have to travel and enjoy themselves from the comfort of home.
Create Digital Invites For Your Baby Shower
You can also save money by creating digital invitations for the baby shower, so you do not need to go to the expense of printing or buying ready-made ones. Another added benefit is that you will not have to write them out by hand, which can be a pain when you invite many people. You can also create a digital list of presents you can give out to your guests as many people will want to buy a gift for the new parents and their child. Buying the best baby nappy cakes will be a welcome gift once the child arrives. If you don't know where to find them, worry not as you can conveniently find new baby gifts to buy online.
Cater The Baby Shower Yourself
Rather than going to the expense of hiring a catering firm or buying party food from the store, you should consider making yourself at home. You can significantly reduce the cost of the food when you purchase the ingredients and make it yourself, and you also find it often tastes much better. If you are having a cake, you can also do this yourself and stick to a simple design that is not too fancy.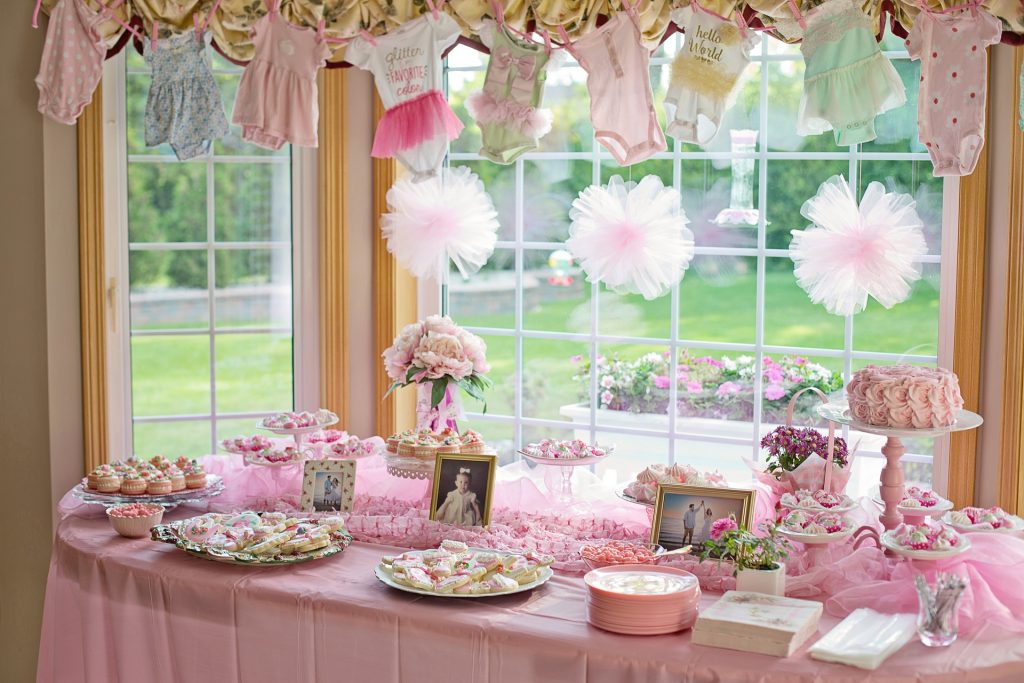 DIY Decorations
You will also want to decorate for your baby shower, and rather than spending money on decorations you will most likely use only once, you can consider making them yourself. You can ask your friends to help and invite their children to help, which will be a fun activity for everyone and help save money in the process. You can get plenty of fantastic ideas of what you can do for your baby shower on websites such as Pinterest that can inspire you to organise an excellent baby shower.
Shop For Bargains
There will be some things that you cannot do yourself and will have to get them from a store. However, rather than making a list of what you need and going to the shops to get it, shop online and look for bargains to save you money. You can look for online sales, shop at thrift stores, and outlet stores are also an excellent place to save money on your shopping, depending on what you require. Once the baby comes along, every penny will count, so plan in advance and start your shopping as early as you can.