Spain.
We all know about Spain. Southern Spain is where we can find Andalusia, a region of the country itself that is so full of beautiful landscape and tourist destinations as well as culture. You might be familiar with its capital, Seville, since it boasts such a beautiful plaza that everyone would want to visit every once in a while.
Going to Andalusia is equivalent to getting an adventure of a lifetime. There are so many pretty places to go see and experience. Travelling to Andalusia will be greater if you go with a bunch of your friends. Take them with you to this amazing southern region of Spain!
Plaza de España
This vibrantly coloured squared is surrounded by a 500-metre canal, making it feel like a whole little island of its own. Taking a walk around it and taking pictures is guaranteed to make you have a fun time. It is decorated with so many stylish things such as ornate bridges that you can walk over, period-style street lamps that make you feel like you're back in old times and benches for your tired butts to sit and maybe have a snack on.
Frigiliana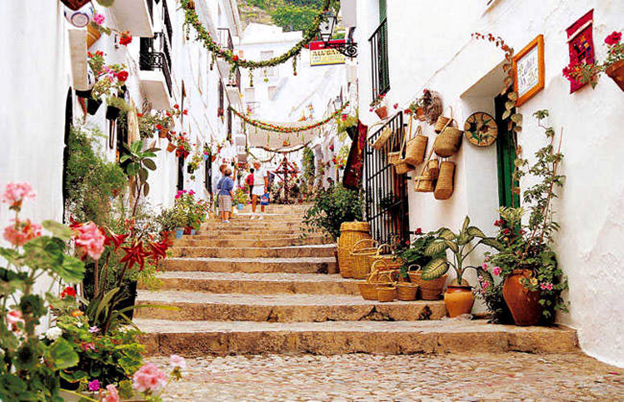 This little town is a romantic one, with whitewashed houses, cobblestone steps and flowers such as bougainvillea and geraniums draped all over. It is nestled in Sierras de Tejeda's foothills, above Nerja. Try taking a walk there and take in the scenic views. You'll feel like you wouldn't want to leave and maybe just decide to start living there.
Ronda
You will find Ronda in the province of Málaga, where there is a bridge perched above a 500 foot ravine, connecting two cities, one of which is called El Mercadillo (the new town) and La Ciudad (the old one). The gorge itself. The El Tajo, is a tourist spot with so a water fall right below where people like to take pictures or just gaze into. The bridge itself is called the Puente Nuevo, the engineering of which is beyond spectacular since it is soaring above 400 feet above their river, the Guadalevin River, below.
We haven't even talked about the white buildings that are all over the place. This city is a maze of beauty.
Mezquita de Córdoba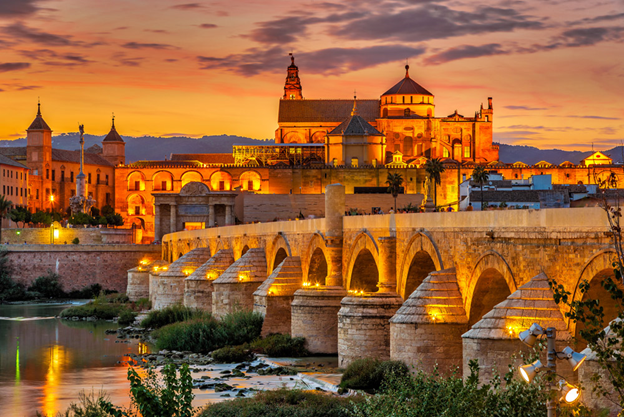 The Great Mosque of Córdoba is their greatest Islamic architecture. Not only is it filled to the brim with stories and history about when and how it was made, but the architecture itself is something to die for. You should see this majestic tourist spot around sunset to night. The lighting outside and on their bridge will make you stop and stare. So many oranges held in one picture is just simply breath-taking.
Have I convinced you to go Andalusia yet? Because if you ever decide to take a trip to Europe, this should be your first stop.